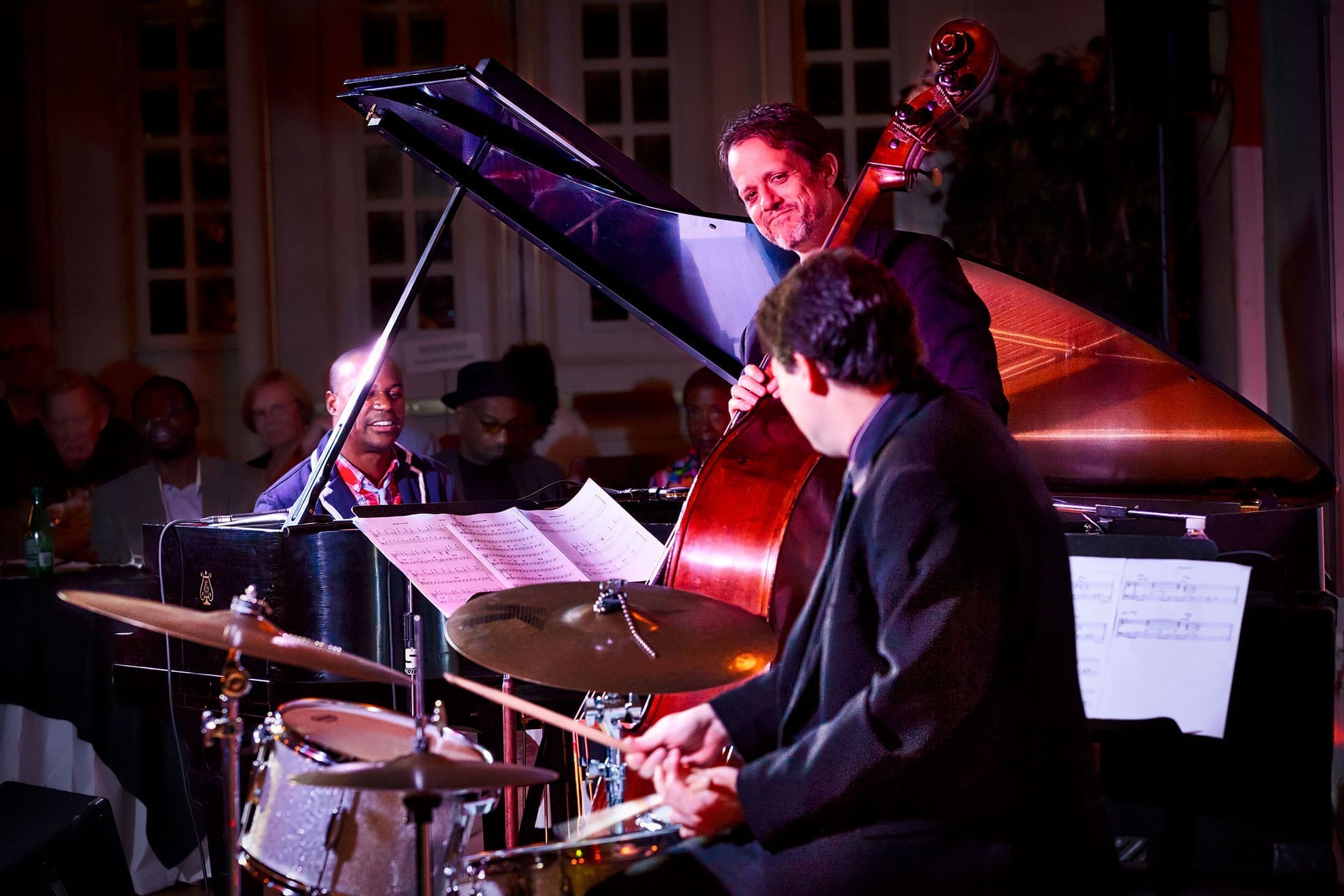 Hours of Operation
Office Hours
Monday – Friday:      8:30 am – 6:00 pm
Saturday:                    9:00 am – 5:00 pm
Sunday:                       Closed
Building Hours
Monday – Friday:      8:30 am – 10:30 pm
Saturday:                    9:00 am – 10:00 pm
Sunday:                       Noon – 8:00 pm  (Closed on Sundays in June, July, and August)
The building is closed on select holidays including Memorial Day, Fourth of July, Thanksgiving, and Christmas. For specific holiday closings, call (214) 520-7788.
Directions
The Sammons Center for the Arts is located at 3630 Harry Hines Boulevard, between North Houston Street and Oak Lawn Avenue in Dallas, TX. The driveway to the building is accessible from the right lane of northbound Harry Hines Blvd. From southbound Harry Hines Blvd., make a U-turn at N. Houston St. (this is a signal-protected turn).
Parking
There are 58 surface parking lot spaces adjacent to the building and 37 additional spaces below the Dallas North Tollway overpass and near North Houston Street. For guests attending Sammons Jazz, Sammons Cabaret, and Sammons Discovery performances, complimentary valet parking is included in admission.
Resident arts organizations and other groups renting the Sammons Center are encouraged to purchase valet services. Guests attending an event presented by a resident or other group at the Center may visit the Partner Events page or contact the presenting organization to confirm parking options.
Accessibility
All levels of the Sammons Center are accessible to wheelchair users and others with special needs. From the sidewalk on Harry Hines Blvd., an accessible ramp is located at the northwest corner of the building. Handicap parking is available in the Center lot. All restrooms have fully accessible stalls. Certified service animals are welcome.
What can I expect at a concert?
Casual atmosphere, dress is typically business casual. Sammons Jazz: Reception on the second floor from 6:00 pm to 7:00 pm, followed by buffet-style dinner and beverages upon entering Meadows Hall at 7:00 pm. Table seating for 2 – 8 people (first-come, first-served). Sammons Cabaret: Beverages and hors-d'oeuvres reception from 7:00 pm to 8:00 pm on the second floor, followed by the concert in Kurth Hall at 8:00 pm. Food and beverages are allowed in Kurth Hall; seating provides small side tables for placing refreshments. Each concert includes a brief intermission.
Concert Attire
Dress is typically business casual although some Sammons Cabaret attendees do wear cocktail attire.
What is included in the price of my ticket?
Sammons Jazz: Complimentary valet, buffet-style meal, and beverages.
Sammons Cabaret: Complimentary valet, hors d'oeuvres, and beverages.
Sammons Discovery: Complimentary valet, hors d'oeuvres, and beverages.