A Chat with GDYO, Cara Mía Theatre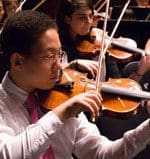 Although founded in different decades, the Greater Dallas Youth Orchestra (GDYO) and Cara Mía Theatre Co. (CMT) have several things in common. Both are thriving, dynamic performing arts groups who credit the Sammons Center as having an impact on their progress.
GDYO was established in 1972 with 30 members to provide music education and performance opportunities for our area's talented youth. Today, the organization boasts eight ensembles with more than 400 musicians, six conductors, and several staff members.
"I appreciate the amazing sense of camaraderie at the Sammons Center when discussing administrative, fundraising, and artistic issues," said Cathy Hernandez, GDYO executive director and alumna. "Besides being a great place to share new ideas for day-to-day functions, it's affordable and offers so many services like workshops."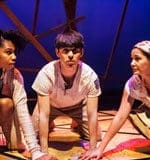 CMT was created in 1996 to produce published, new, and experimental theatrical works and to develop arts programs for young people. The theater now earns wide acclaim for its staged productions, presents dozens of plays in local schools, and employs five full-time and part-time staff.
David Lozano, CMT executive artistic director, cited "access to rehearsal halls, office space for meetings, office equipment, and space for fundraisers," as key to the organization's growth. "Being here helps our profile and quality of work. It gives us a sense of professionalism and the appearance of an institution worth investing in."